Top 10 Things To Do In Hoi An
---
Discover Hoi An Old Town
Discover the enchantment of Hoi An Ancient Town, especially at night when the streets are alive with food vendors and cyclo bikes. It's a lovely spot for couples, families, and solo visitors alike. Adventurers might find refuge and friendship in the river's lively pubs and cafes. You may immerse yourself in the rich culture on just a short walk around Hoi An Old Town thanks to pedestrianized districts. Allow Hoi An's irresistible charm to wash over you and leave you with lasting memories. You can join our 2-hour morning tour to experience the true beauty of Hoi An at dawn!
Cross The Japanese Covered Bridge
Discover the famed Japanese Bridge inside Hoi An's old town, an architectural marvel with a rich history spanning 300 years. Meticulous preservation has kept this enchanting bridge functional and awe-inspiring to this day. You may recognize it from the 20,000 VND Vietnamese note or your travel-savvy friends' Instagram posts. Adorned with statues of monkeys and dogs, symbolizing significant years in Japanese history, the bridge is a must-see attraction. Experience the allure and symbolism of this remarkable landmark during your Hoi An exploration.
Become Enchanted With Hoi An's Lantern Culture
Witness the stunning display of brightly colored lanterns that hang like vines between houses. Vietnamese lanterns, inspired by Chinese and Japanese traditions, feature intricate floral patterns and scenic landscapes on silk fabric. For the best lantern shopping experience, visit the night market on Nguyen Hoang Street. Hoi An Lantern Festival takes place on the 14th day of the lunar month. Make sure to mark your calendar before you visit Hoi An!
Embrace Vietnamese Fishermen's Way Of Life
Immerse yourself in the vivid everyday lives of Vietnamese fishermen while learning traditional fishing skills. Board traditional wooden boats, feel the salty wind on your face, and throw nets alongside knowledgeable natives as they traverse the glistening waterways. You could also engage in captivating conversations, listen to exciting stories, and get a great understanding of their age-old traditions.
Wander Through Hoi An's Local Markets
Markets abound, selling anything from fresh local dishes to custom-made clothing. You might go to Hoi An Central Market or Hoi An Night Market. The central market in Hoi An is a hub of activity for fishermen, farmers, and shoppers alike. For further details, see our guide to the top 5 markets in Hoi An.
Take A Basket Boat Trip
Taking a basket boat in Hoi An is a magical experience for tourists. They float through tranquil canals, surrounded by lush scenery. The small canals are navigated by skilled local boatmen, providing an amazing adventure. Tourists learn traditional fishing skills while interacting with friendly locals.
Enjoy Unforgettable Sunsets At Cua Dai Beach
Experience an unforgettable sunset at Cua Dai Beach, a hidden gem along Vietnam's captivating coastline. As the sun sinks below the horizon, the sky transforms into a breathtaking canvas of vibrant colors, creating a truly magical atmosphere.
Feel the soft sand beneath your feet and let the gentle ocean breeze caress your skin as you soak in the tranquility of the surroundings. Enhance your experience by joining our Hoi An sunset 2-hour tour!
Relax Along Hoi An's Beautiful Beach
Hoi An's ancient town, situated on the picturesque eastern coast of Vietnam, boasts a stunning shoreline that extends up to Da Nang. As the sun rises in the east, early risers are treated to breathtaking sunrise views from any spot along the beach.
Among the array of beautiful beaches, An Bang Beach stands out as the most popular choice. It's just a short, enjoyable 10-minute bike ride north of Hoi An. Discover more about the top 6 beaches in Hoi An and enhance your beach experience.
Cycle To See Iconic Vietnam In Style
A top recommendation is to rent a bicycle, which can be easily arranged through your hotel or a local agent. Once you're on your bike, an array of must-see attractions awaits you. Explore the nearby beaches, charming local villages, lush rice paddies, and the captivating old town, all within easy reach.
One popular route is to venture out of town on Hai Ba Trung Street towards the beach. In no time, you'll find yourself cruising through picturesque rice paddies and traditional village communities. Take a quick break at the beach before completing the loop by returning via Lac Long Quan and Cua Dai Street. Enjoy the full experience of this scenic and rewarding cycling adventure.
Experience Life As A Local In Cam Thanh Village
Explore Cam Thanh Village's wonderful beauty and embrace the local way of life. This town is famous for its mesmerizing Water Coconut Palm groves, which provide a unique opportunity to watch traditional fishing techniques and immerse yourself in the daily lives of Vietnamese fishermen. Immerse yourself in the dynamic ambiance of Hoi An's rural setting as you observe the village's bustling activities and tranquil beauty. Join our Cam Thanh eco-village day tour to experience the true simplicity and cultural richness of this community.
Take A Cooking Class
Fall in love with Vietnamese cuisine? Then why not join a cooking class suited for all levels?
Established culinary schools offer personalized cooking classes that include guided tours of the local market to gather ingredients for your chosen menu. In just a few hours, you'll learn to recreate some of the most iconic dishes in Vietnamese cuisine. Experience the best of Hoi An with our basket boat and cooking class tour!
Get A Tailor-Made Wardrobe
Vietnam is renowned as one of the world's leading textile producers, and Hoi An stands out as the hub of exceptional fabrics and expert craftsmanship in Southeast Asia. Visitors and residents alike flock here for their clothing requirements, as tailors abound and tailor shops on every street, alleyway, and market, offering a wide range of services from high-end to budget-friendly. Discover our essential guide to tailor-made clothing in Hoi An for more information!
Partake In Ancient Vietnamese Fashion
Discover the charm of Hoi An as the greatest spot to buy traditional Vietnamese clothing, the 'ao dai'. The ao dai, made of silky silk cloth and embroidered with complex motifs, has cultural importance for a variety of situations, including school uniforms.
Hoi An has a broad variety of ao dai types to pick from, whether custom-made or off-the-shelf. During your stay to Hoi An, immerse yourself in the dynamic fashion scene and marvel at the ao dai's beauty.
Jump On A Lantern Boat In Thu Bon River
A lantern boat trip allows you to see this UNESCO world heritage site from a different angle. Tourists may cruise through prominent locations like the Japanese bridge, central market, and magnificent stone residences on these wooden rowboats decked out with candles and lights. The ride lasts anything from 30 minutes to over an hour and is a stunning experience, especially at night when the lantern lights glitter across the lake.
Jump On A Day Trip To My Son Sanctuary
Don't miss a trip from Hoi An to My Son, a UNESCO World Heritage site not far from the city center. Explore the ancient temple complex and learn about the Cham civilization's history. Enjoy the picturesque landscape and marvel at the intricate temples, stone sculptures, and natural beauty along the journey. A guide is needed for more in-depth knowledge of this architectural gem.
Take An Extra Trip To Da Nang
Experience the best of both worlds by taking a trip from Hoi An to Da Nang. Marvel at the majestic Marble Mountains and relax on the picturesque My Khe Beach. Witness the enchanting Dragon Bridge come alive with lights at night, among many other experiences. Da Nang offers a perfect blend of natural beauty and modern charm just a stone's throw away from Hoi An.
Hoi An Photos From Our Community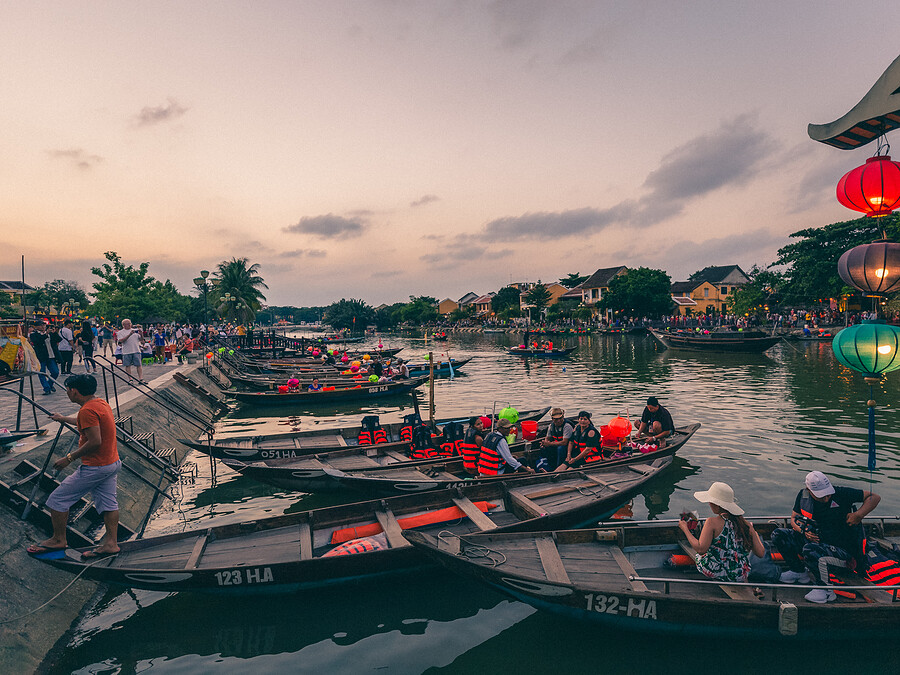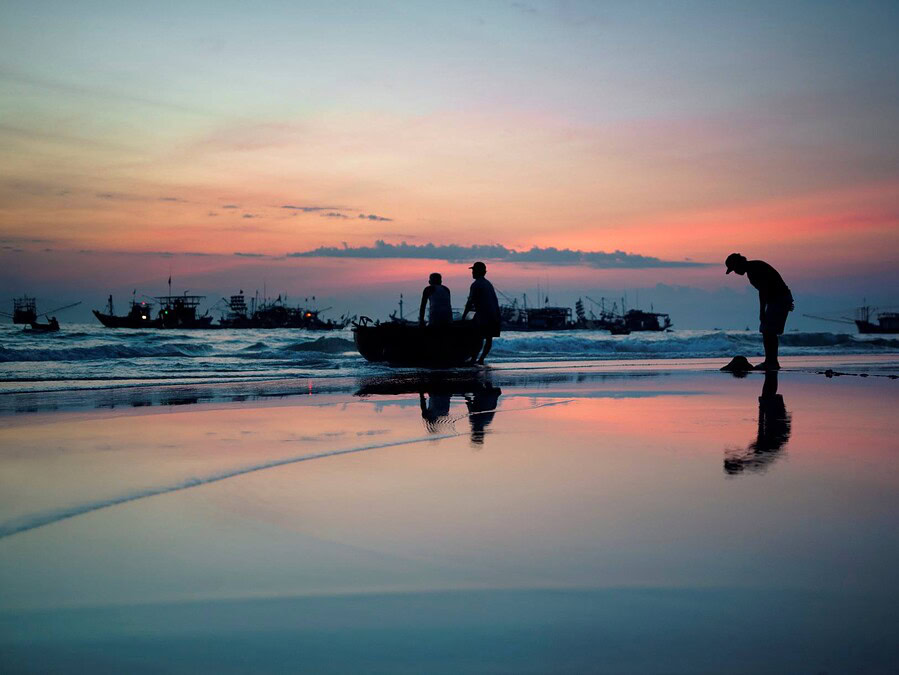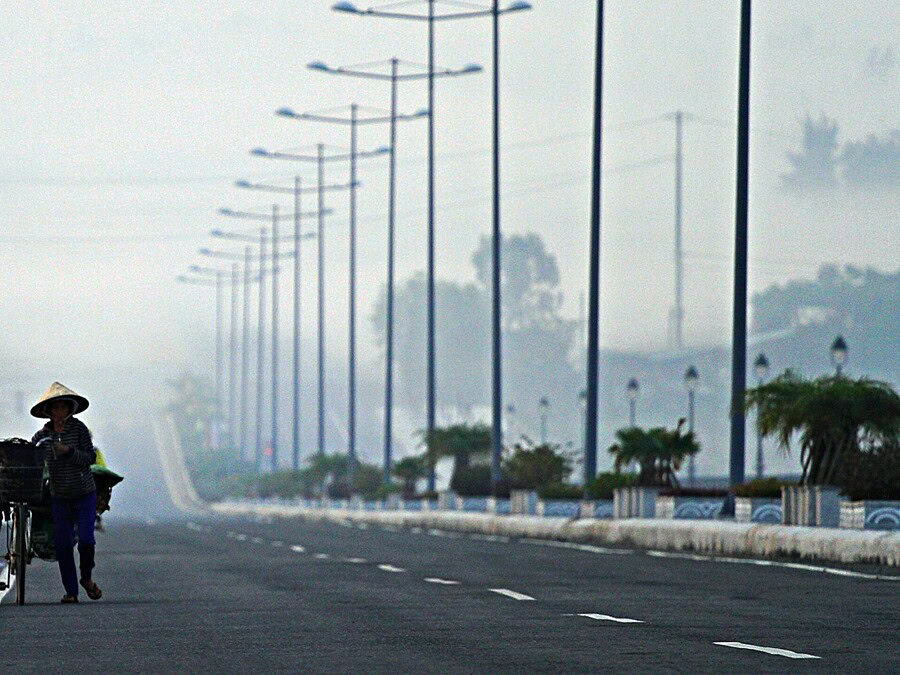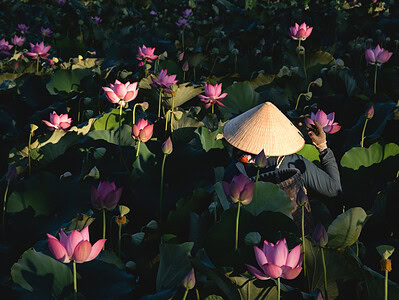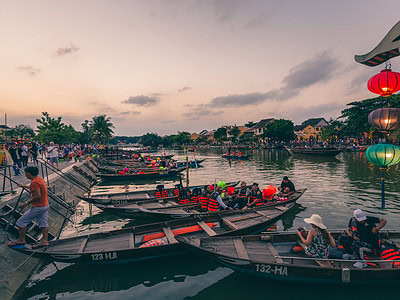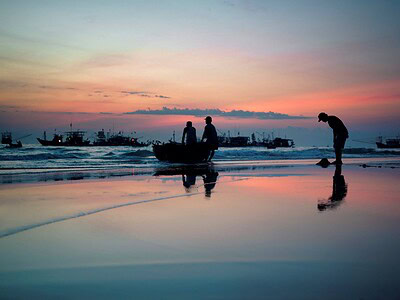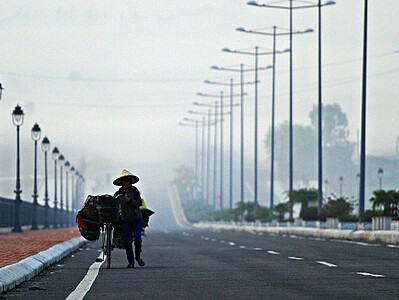 Hoi An was unlike any other place I had ever been to before. The nostalgic vibe, the yellow old houses, and the enchanting lanterns all contribute to the unique atmosphere of Hoi An. What makes it even more interesting is that any brand wishing to open a store there must adapt its identity to harmonize with the old town. It's truly amusing to see a Starbucks in a yellow house, haha!